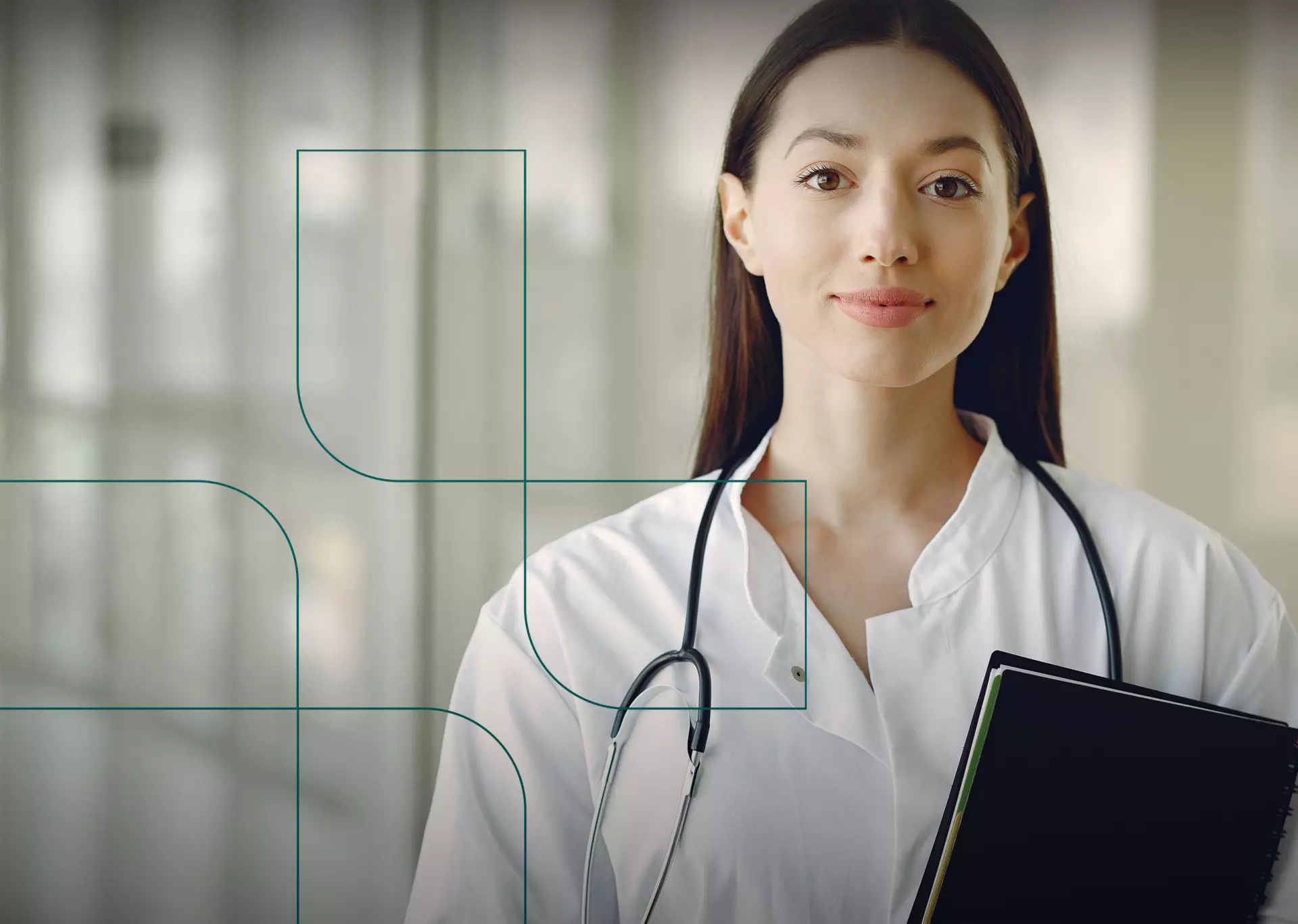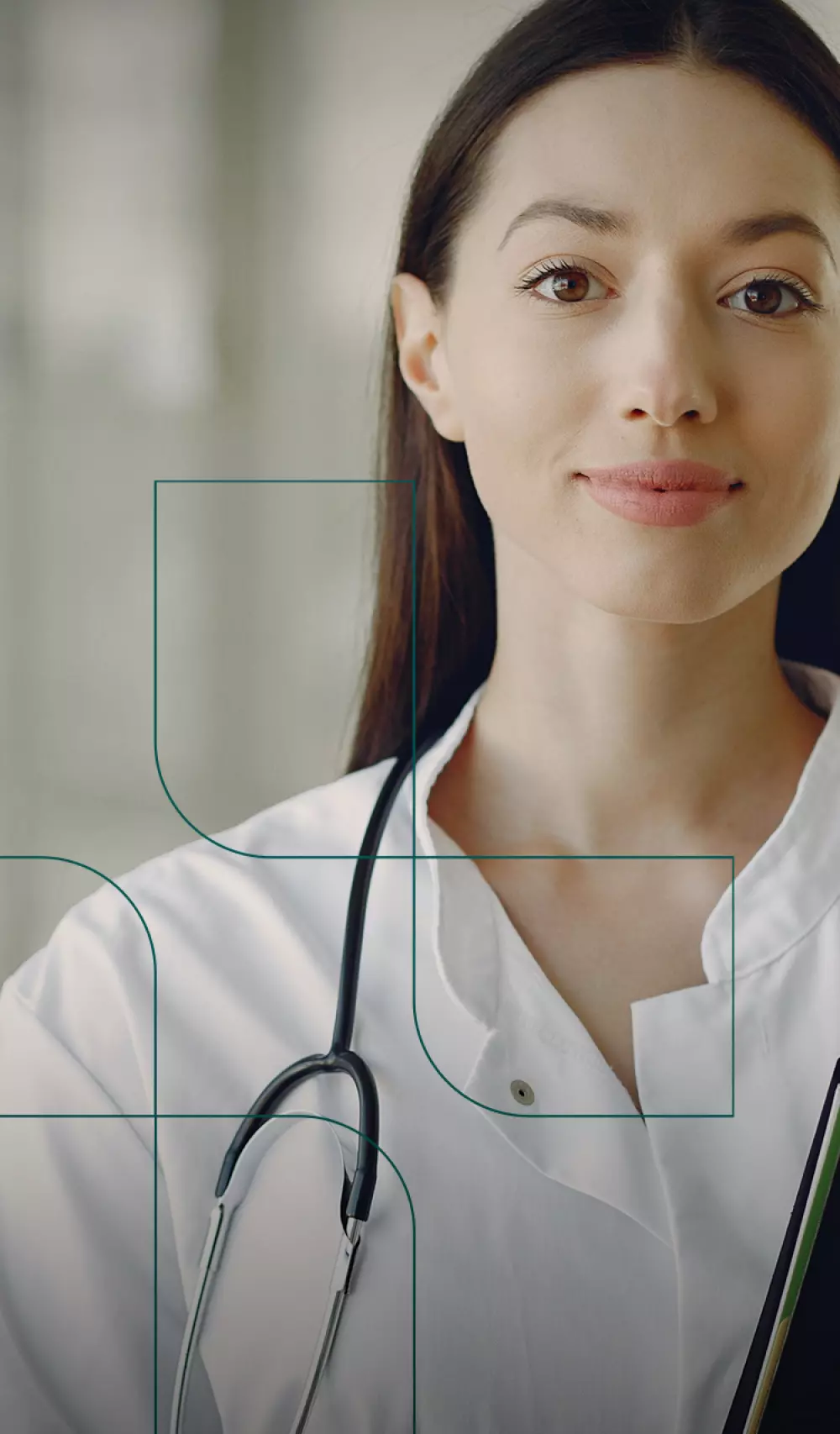 Quatuor MD
Quatuor MD, an experiential private clinic
Client
Quatuor MD
Secteur
Health and wellness
Challenge
What you should know
The issue is simple: in 2023, the Quebec health care sector is facing many challenges, notably regarding access to specialized care and long wait times.
New therapeutic approaches—such as personalized medicine—are changing how health care is provided. Based on this insight, four partners from the health sector wanted to rethink the health care experience for patience, which is how Quatuor MD came to be.
Located in downtown Montreal, the clinic provides full health support, from global health care to more specialized treatment. Their promise is to simplify access to exceptional care and provide patients with a 360° experience accompanied by an elite team of experts.
Our challenge was to understand the culture, values and ambitions of the new brand to offer their clients a truly unique experience. To do so, we'd position Quatuor MD as a totally innovative clinic that takes its environment and care into consideration for everyone's wellbeing. The clinic opens its doors on July 4, 2023.
Solution
What we did
Bob worked to create a clear brand platform, redesigning a strong logo and visual identity, and developing a communications plan for the clinic's launch in July 2023.
The new brand identity serves to inspire an evolution and elevation of health care services through modernity, vitality and innovation.
At its launch in summer 2023, Quatuor MD will roll out a multichannel communications strategy to establish a leading position in the Quebec health care sector.
Result
What we accomplished
Of particular interest is how our teams interpreted the social and medical innovations that Quatuor MD offers. We worked on the content pillars that now legitimately support the brand to position itself in its industry, and we built a unique and premium universe that qualifies its expertise in the market.
Quatuor MD private health clinic will therefore open its doors with a solid brand position and universe as well as a multichannel communications plan to position itself emphatically in the Quebec health care sector. It will allow members to rediscover their global health with a welcoming approach and exceptional quality care that will restore their confidence in health services. Keep an eye on them!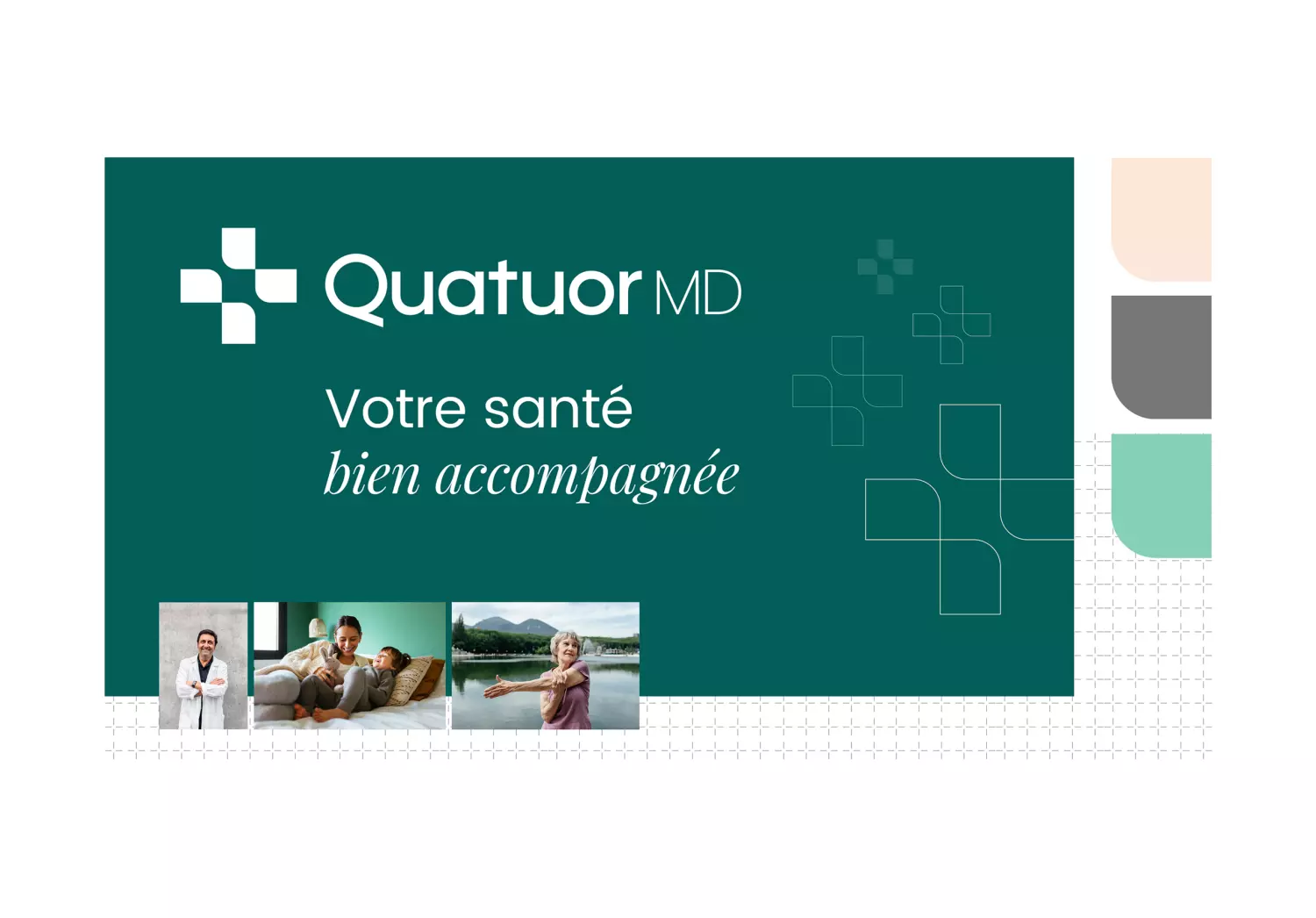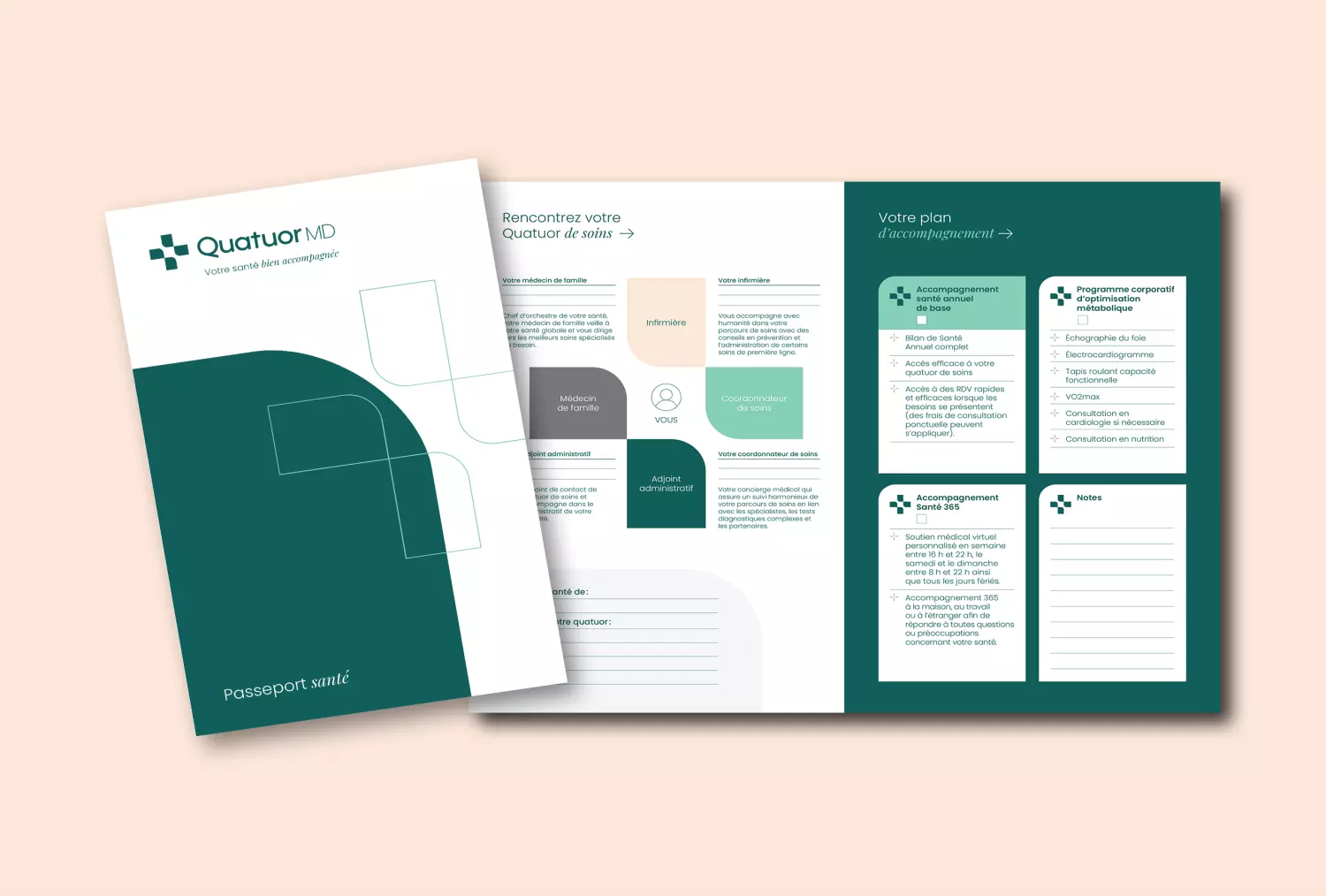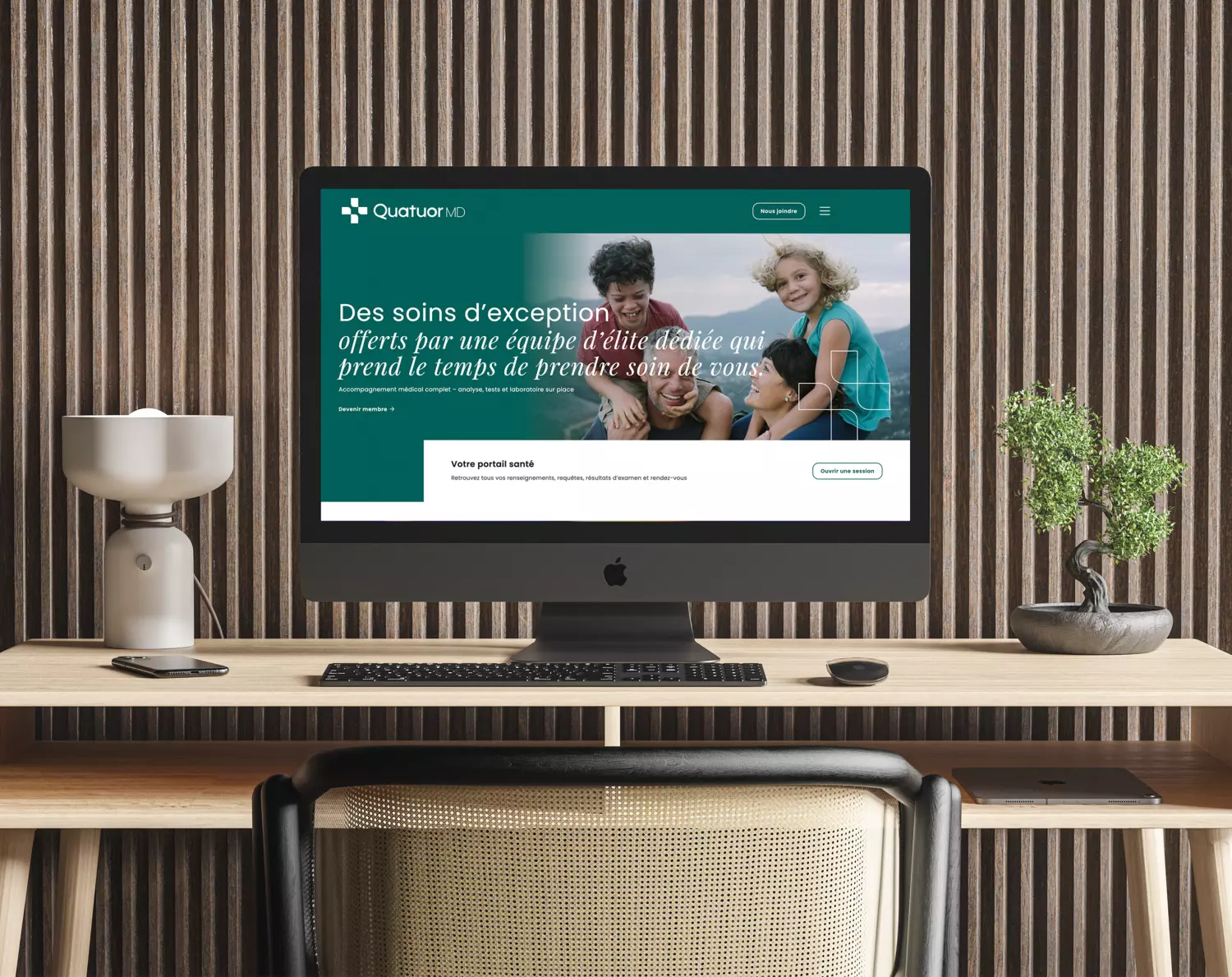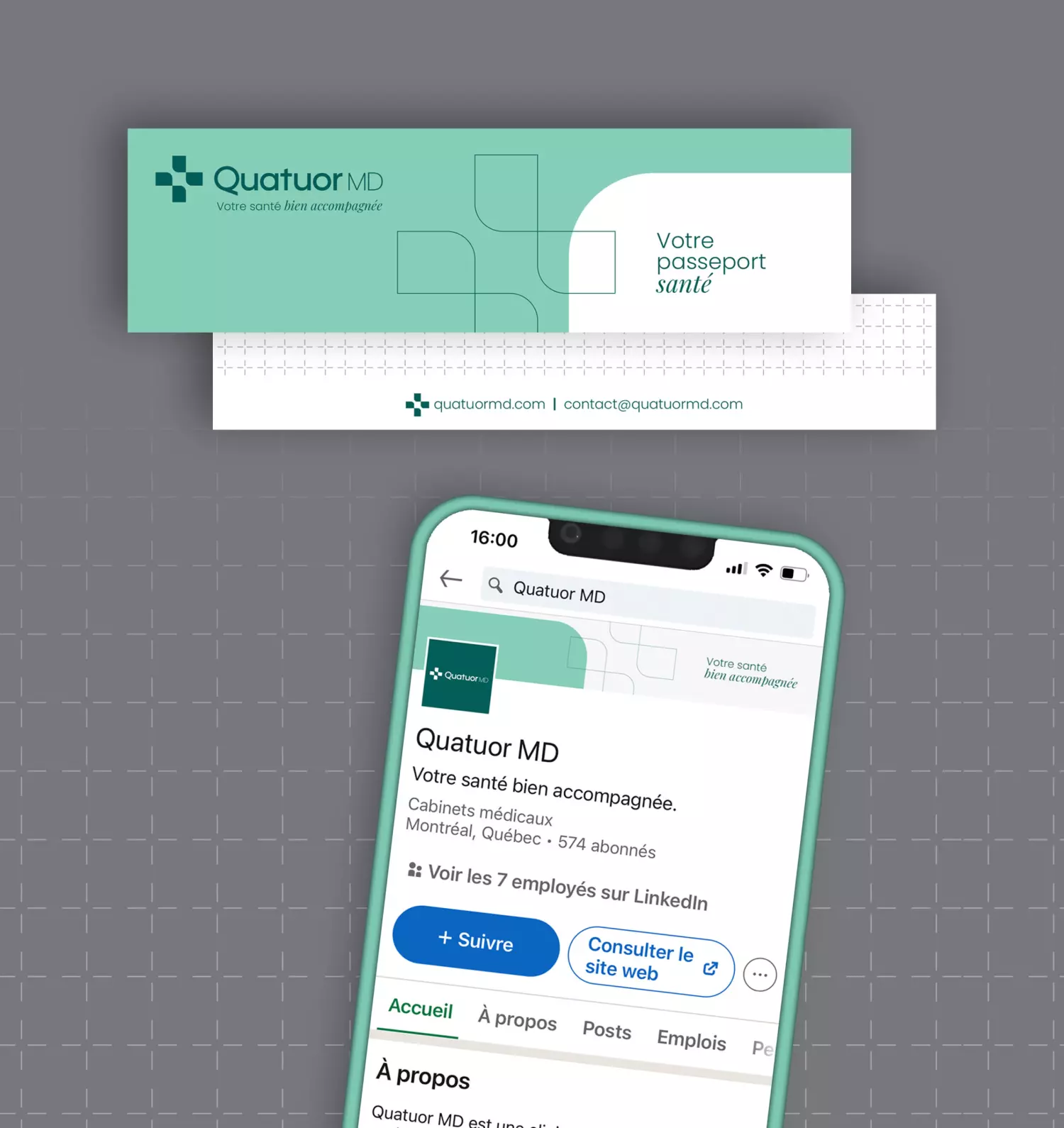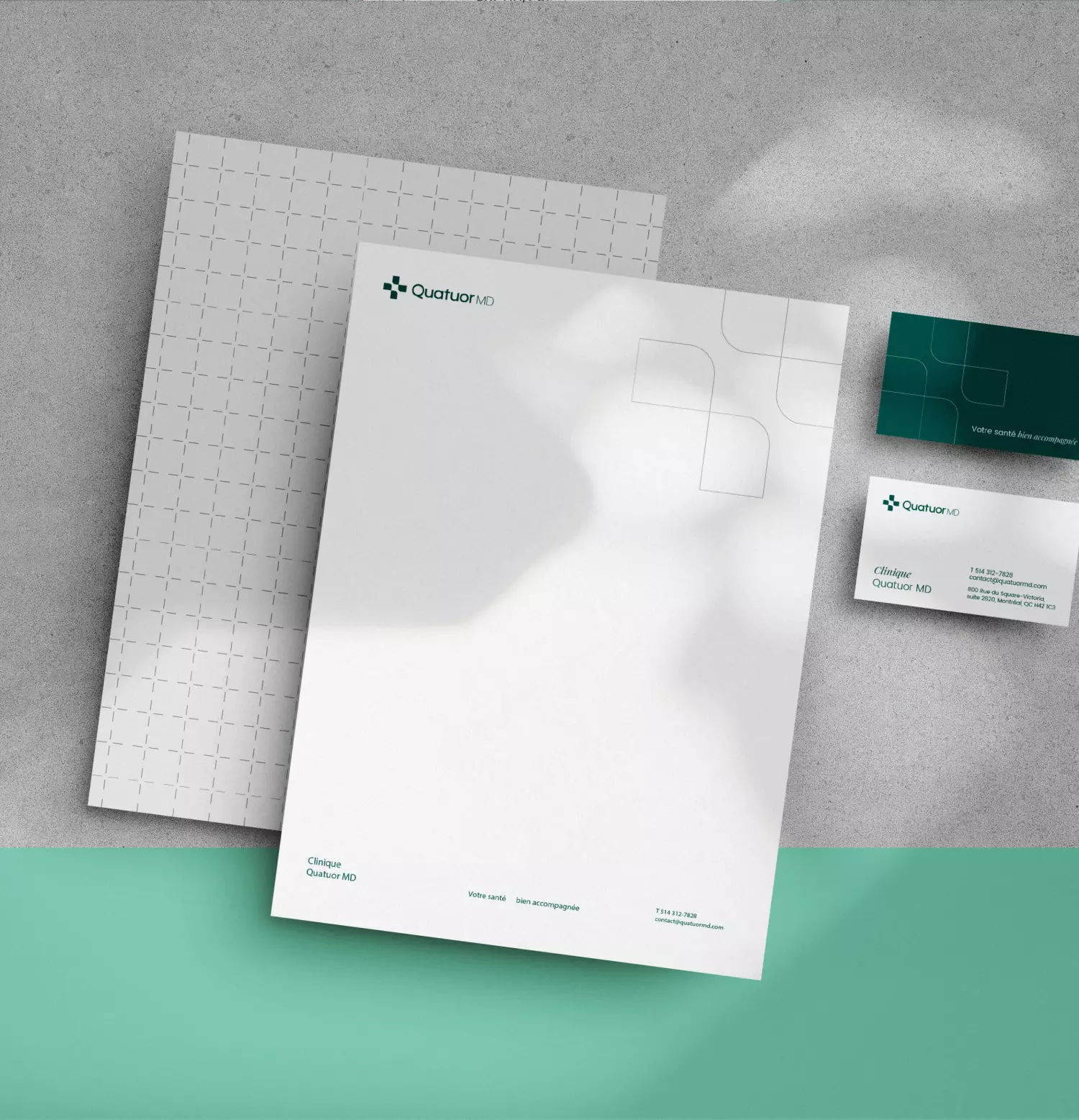 Encore plus d'études de cas