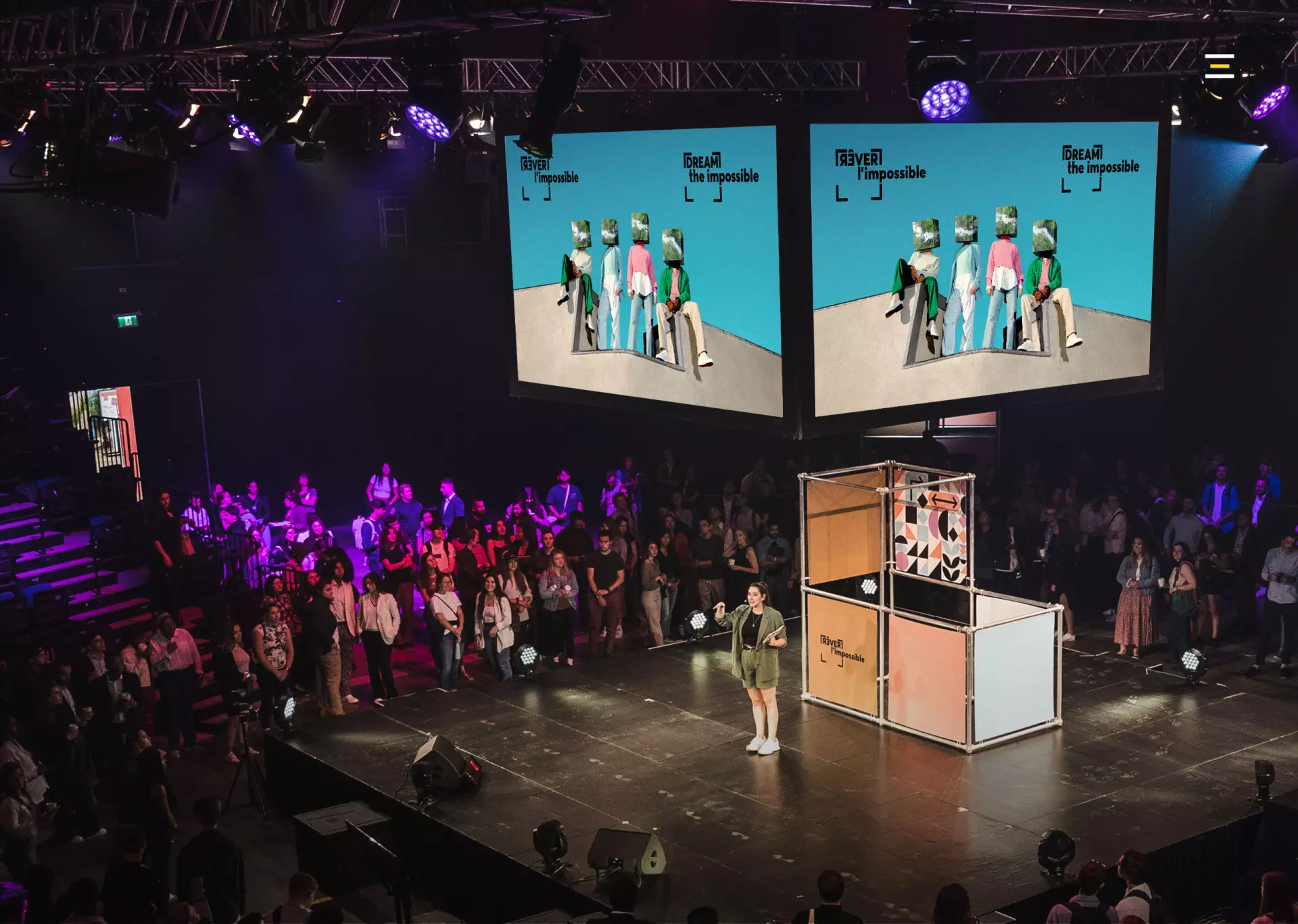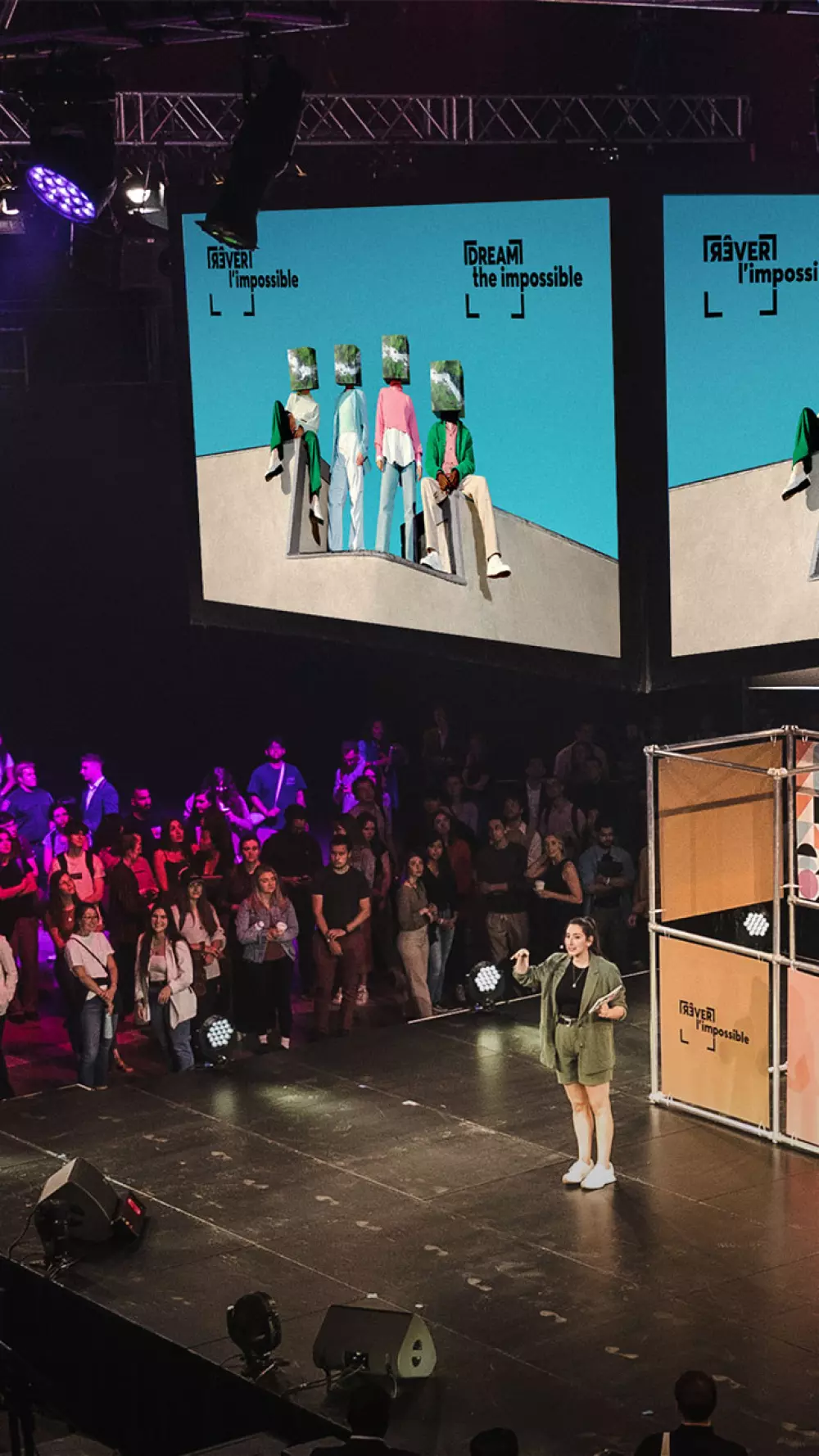 Dream the Impossible
Client
Guy Cormier, President and CEO of Desjardins Group
Secteur
Finances
Savoir-faire
Experiential
Challenge
What you should know
The "Dream the Impossible" event was an ambitious challenge for the Bob agency. The mandate was to design and produce an exceptional two-day first edition that would give a voice to 400 young people aged 18 to 30 on key themes such as the environment, the economy, finance, education and employment.
The aim was to create a unique forum where young people could exchange ideas, push back the boundaries of thought and shape the world of tomorrow.
Solution
What we did
To meet this large-scale mandate, the Bob agency took a collaborative and immersive approach. First, the Bob team immersed itself in the reality of young people by putting itself in their shoes, and imagining the journey/programming with a vision of the outputs in order to understand their expectations and aspirations. In partnership with the Factry, experience designers and content ideators, relevant and original workshops were designed to ensure a high value-added experience.
Three distinct tracks were created to offer tailor-made experiences to participants, whether in the classroom or virtually. As these 3 paths had to coexist simultaneously, Bob thought about creating modular spaces to accommodate different profiles. Strategically-minded young people were able to immerse themselves in a design thinking sprint, enabling them to propose concrete solutions to real challenges. Straight thinkers were inspired by a creative process based on movement, encouraging them to explore new perspectives. And inquisitive minds were immersed in a multitude of notions and information to develop innovative solutions.
The talented Laïma A. Gérald was chosen to host the event and inject a stimulating and captivating energy. The young people also benefited from the expertise of nearly a hundred renowned speakers, coaches and facilitators, who shared their knowledge and experience during master classes, co-creative meetings and countless interviews.
Result
What we accomplished
The "Dream the Impossible" event proved to be a great success. The participation of 400 young people on site, as well as several hundred in virtual mode, testifies to the enthusiasm generated by this initiative.
Beyond the enthusiasm generated, the concrete impact of the event is impressive: dozens of sustainable and realistic solutions were conceived and presented to influential partners, who have the power to implement them. The bonds created between the young participants have also strengthened the sense of belonging to a committed and inspiring community.
The "Dream the Impossible" event was hailed by Desjardins Group and major partners such as Bell, Google, Hydro-Québec and KPMG for its positive impact on society. The Bob agency, with its dedicated and creative team, was congratulated for rising to the challenge with brio and helping to create real hope for the future. This first edition has laid the foundations for an adventure that will continue to leave its mark and make a difference in the lives of young people and the community.